IMPORTANT DATES
January 6, 2020 - EXTENDED TO JANUARY 31 - All Focus Meal requests due to Conference Events Planner Nancy Arnold.
February 1, 2020 - Submission deadline for annual conference resolutions (legislation) with financial implications.
February 15, 2020 - Submission deadline for annual conference resolutions (legislation) without financial implications.
March 1, 2020 - All materials for print and on-screen presentations deadline. NOTE THIS IS ONE MONTH EARLIER THAN NORMAL.
March 7 - Special Session of Annual Conference, Goodrich Chapel, Albion College.
March 9, 2020 - Registration Opens 9AM EDT (this is a new date due to special session)
April 1, 2020 - All pre-produced on-screen presentations due. NOTE THIS IS ONE MONTH EARLIER THAN NORMAL.
April 15, 2020 - All voting materials online.
April 30, 2020 - Registration closes. Late registration re-opens online May 26th. You should register online before arriving, but see registrar for your name tag.
May 5-15, 2020 - General Conference, Minneapolis MN
May 28-31, 2020- Annual Conference, Traverse City, MI
July 15-18, 2020 - North Central Jurisdictional Meeting - Fort Wayne, IN
Familiarize yourself with all the details of 2020 AC before you register. Download instructions first
Call FOR A SPECIAL SESSION OF ANNUAL CONFERENCE
Saturday, March 7, 2020
Goodrich Chapel, Albion College
1:30 PM - 4:30 PM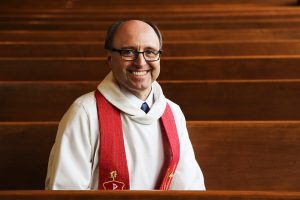 Bishop David Alan Bard of the Michigan Area has called for a special session of the Michigan Annual Conference to be held Saturday, March 7, 2020 from 1:30 to 4:30 p.m. at Goodrich Chapel on the campus of Albion College in Albion, Michigan. The sole purpose of this session of the Michigan Annual Conference will be to consider whether the Michigan Conference will send the legislation based on the Protocol of Reconciliation and Grace Through Separation to General Conference 2020 so it might be considered by the delegates to the General Conference.
The members of this session of the Michigan Annual Conference will be all the clergy members of the conference along with the lay members or alternates who were last seated at the 2019 Annual Conference. If members elected by local churches or chosen by districts through the Board of Laity are unable or unavailable to attend, churches and districts may elect other persons to serve (The Book of Discipline of The United Methodist Church (¶602.5).
A special session of the annual conference may be called by the bishop "with the concurrence of three-fourths of the district superintendents" and "shall have only such powers as are stated in the call" (The Book of Discipline of The United Methodist Church, ¶603.5). The District Superintendents gave unanimous approval on January 27, 2020 for this special session.
Questions concerning the call for a special session may be directed to the Office of the Bishop.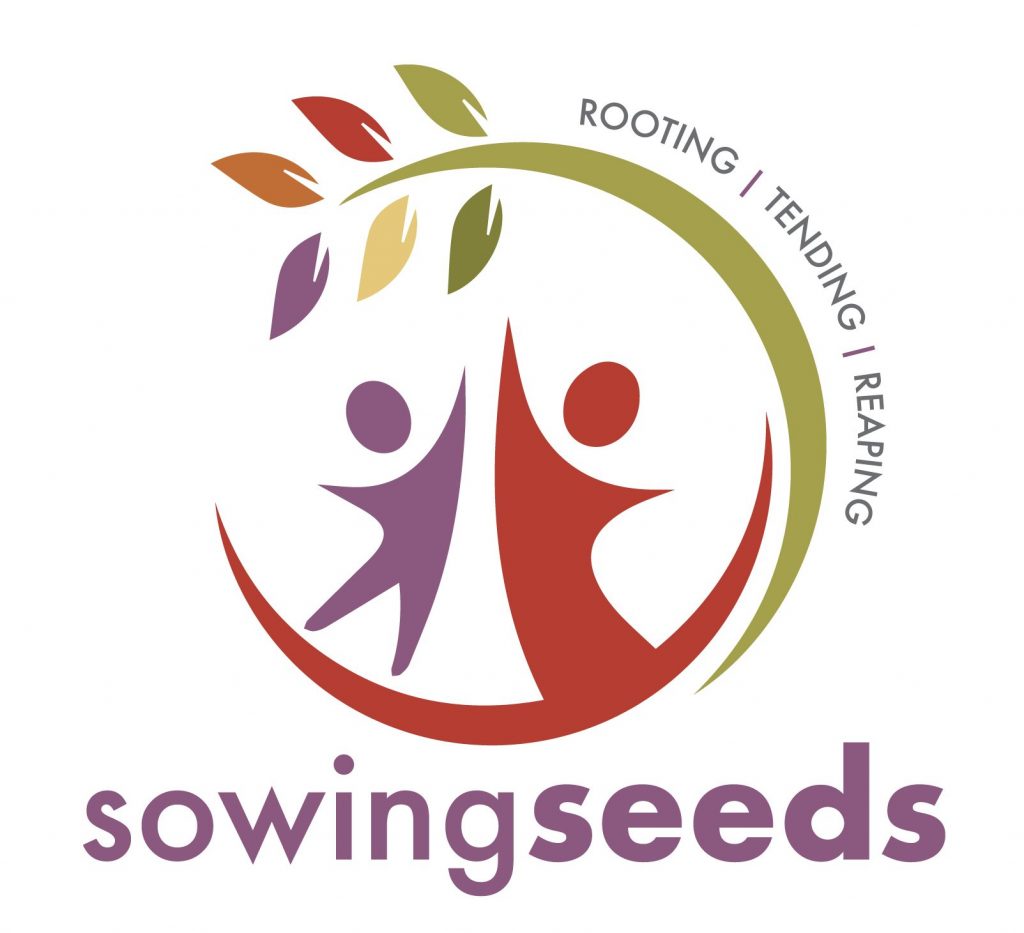 VIBRANT

CONGREGATIONS
2020 Annual conference
May 28 - 31, 2020
The 2020 annual conference will feature guest teacher/preacher rev. jasmine smothers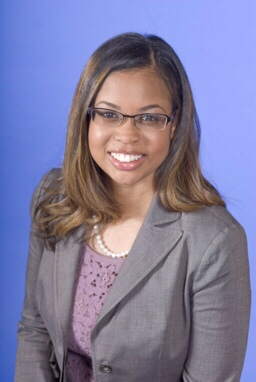 Rev. Jasmine Smothers Bio
Jasmine Rose Smothers currently serves as the Lead Pastor of the historic Atlanta First United Methodist Church. She is the first female, the first person of color, and the youngest leader in the congregation's 172-year history. Jasmine's love for the urban center of the City of Atlanta; her dedication to inclusive church communities; and her call to help lead people to abundant life makes her appointment to Atlanta First a perfect fit!
Previously, she served as Associate Director for Congregational Vitality through the Office of Connectional Ministries in the North Georgia Conference of the United Methodist Church. In this role, Rev. Jasmine partnered with congregational leaders to equip them for maximum effective ministry in church and community. Rev. Jasmine served as the primary staff resource for several ministry initiatives including working to increase the vitality of congregations; racial-ethnic ministries; and the development of young clergy leaders.
She has served the United Methodist Church as a member of the United Methodist Commission on Religion and Race; the Ministry Study Commission; and several task forces on Ministry with Young People. Rev. Jasmine is a 2015-2016 Lewis Center for Church Leadership Community Fellow. Rev. Jasmine served as a member of the United Methodist Church's Commission on a Way Forward and is a 2018 alum of LEAD Atlanta.
In March 2017, Rev. Jasmine was inducted into Morehouse College's prestigious Martin Luther King Jr Board of Preachers. Rev. Jasmine has been named one of the "12+ Preachers that the English Speaking World Needs Now" by Nevertheless She Preached.
Rev. Jasmine has also contributed to several publications and is the co-author, with Dr. F. Douglas Powe, Jr., of The Washington Post bestselling book, Not Safe For Church: The Ten Commandments for Reaching New Generations. Rev. Jasmine's latest book, with Dr. Rodney T. Smothers and Rev. Lia McIntosh, "Blank Slate: Right Your Own Rules for a Twenty-Second Century Church Movement" is available now.
Rev. Jasmine is a native of Atlanta, GA. She is an amateur shutterbug; loves music; spending time with her family and friends, and traveling the globe. Jasmine is a Birkman Certified Consultant. She is a graduate of Spelman College (B.A., Political Science) and Emory University's Candler School of Theology (M.Div.).
Above all, Jasmine loves God, loves the Church, and is committed to "equipping the saints for the work of ministry" so that the world may know and be transformed through Christ!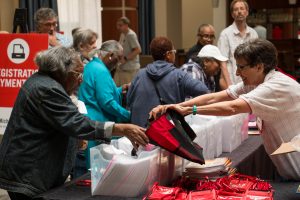 Registration opens on march 9, 2020 at 9:00 a.m.
Important Details
Reservations for onsite lodging at Grand Traverse Resort is not available prior to March 9, 2020. Please do not contact the resort or Conference Secretary. All registrations are done online.
Last day to register: Thursday, April 30, 2020.
Late registration begins online Tuesday, May 26. *$50 is added to cost (not covered by equalization agencies or conference). You can register online and pay from any computer. Once you have registered, proceed to check-in once you arrive at Grand Traverse Resort.
Onsite registration begins Wednesday, May 27 at 1 pm. Be prepared to wait in line.
Paying by Check? Make your check payable to "Michigan Conference". Be sure the name(s) of attendee is on the check, indicate "Annual Conference" and send to:
Michigan Conference Center North 1161 E. Clark Rd., Suite 212, DeWitt, MI 48820
Cancellation Policy:
Full cancellation and reimbursement up to May 1st (please contact Sarah Vollmer immediately). After May 1st cancellation and reimbursement of rooms and meals may be granted in the case of death in the immediate family, unexpected hospitalization, or other circumstances as approved by the Conference Registrar. The registration fee may be held in these cases as funds have been used for materials and processing of registration. If there is a last minute cancellation that can be filled by another individual, please contact Sarah Vollmer immediately to see if the costs can be transferred.
DO YOU HAVE QUESTIONS?
Please email your annual conference registrar Sarah Vollmer
Set against the beauty of northern Michigan, Annual Conference attendees in 2020 will once again enjoy a relaxed setting to connect with United Methodists from across the state. Choose from a variety of housing options and consider bringing your family to enjoy all the Grand Traverse Resort and Spa has to offer while you attend Annual Conference. Room registration opens March 9, 2020.