IMPORTANT DATES
March 9, 2020 - Registration Opens 9AM EDT (this is a new date due to special session)
April 1, 2020 - All pre-produced on-screen presentations due. NOTE THIS IS ONE MONTH EARLIER THAN NORMAL.
April 15, 2020 - All voting materials online.
April 30, 2020 - Registration closes. Late registration re-opens online May 26th. You should register online before arriving, but see registrar for your name tag.
May 5-15, 2020 - General Conference, Minneapolis MN
May 28-31, 2020- Annual Conference, Traverse City, MI
July 15-18, 2020 - North Central Jurisdictional Meeting - Fort Wayne, IN
PAST DEADLINES
January 6, 2020 - EXTENDED TO JANUARY 31 - All Focus Meal requests due to Conference Events Planner Nancy Arnold.
February 1, 2020 - Submission deadline for annual conference resolutions (legislation) with financial implications.
February 15, 2020 - Submission deadline for annual conference resolutions (legislation) without financial implications.
March 1, 2020 - All materials for print and on-screen presentations deadline. NOTE THIS IS ONE MONTH EARLIER THAN NORMAL.
March 7 - Special Session of Annual Conference, Goodrich Chapel, Albion College.
Familiarize yourself with all the details of 2020 AC before you register. Download instructions first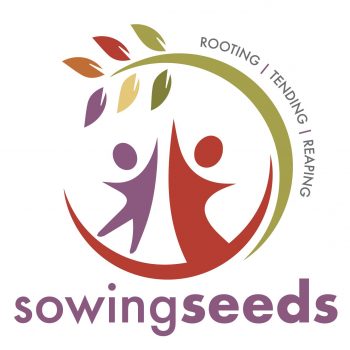 2020 Michigan Annual Conference
Dates and Location TBD
Sowing Seeds: Rooting, Tending, Reaping is the theme of the 2020 Annual Conference. Vibrant Congregations is the third in the series based on the vision statement of the Michigan Conference.
The focus of the conference is on equipping the local church for vibrant worship, strong lay leadership, and new ministries that engage the community.Over a dozen nationally known and local workshop and focus meal presenters will be engaging the attendee with practical application ideas to equip the local church. Presenters include, Sarah Hescheles, Scott Hughes, Rev. Jaye Johnson, Kay Kotan, Rev. Candace Lewis, Mitch Marcello, Jason Moore, Rev. Jasmine Smothers and Cynthia Wilson. Local workshop presenters include Naomi García, Rev. Matt Hook, Rev. Gary Step, and Rev. Kathy Pittenger.
ANNUAL CONFERENCE POSTPONED DUE TO COVID-19 CONCERN
The Commission on the Annual Conference Session has announced a postponement of Annual Conference due to COVID-19 concerns. The Commission continues to monitor CDC and government guidelines. A new plan will be announced by May 1.
Featured guest teacher/preacher Rev. Jasmine Smothers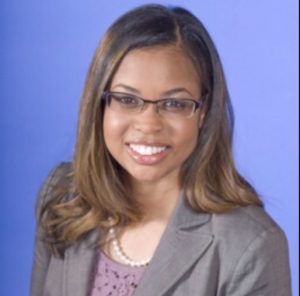 Jasmine Rose Smothers currently serves as the Lead Pastor of the historic Atlanta First United Methodist Church. She is the first female, the first person of color, and the youngest leader in the congregation's 172-year history.
Previously, she served as Associate Director for Congregational Vitality through the Office of Connectional Ministries in the North Georgia Conference of the United Methodist Church. In this role, Rev. Jasmine partnered with congregational leaders to equip them for maximum effective ministry in church and community. Rev. Jasmine served as the primary staff resource for several ministry initiatives including working to increase the vitality of congregations; racial-ethnic ministries; and the development of young clergy leaders.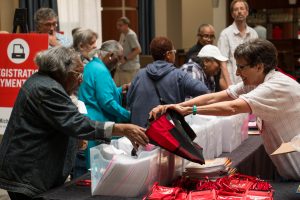 Registration on hold until new dates are announced
Important Details
Reservations for onsite lodging at Grand Traverse Resort is not available prior to March 9, 2020. Please do not contact the resort or Conference Secretary. All registrations are done online.
Last day to register: Thursday, April 30, 2020.
Late registration begins online Tuesday, May 26. *$50 is added to cost (not covered by equalization agencies or conference). You can register online and pay from any computer. Once you have registered, proceed to check-in once you arrive at Grand Traverse Resort.
Onsite registration begins Wednesday, May 27 at 1 pm. Be prepared to wait in line.
Paying by Check? Make your check payable to "Michigan Conference". Be sure the name(s) of attendee is on the check, indicate "Annual Conference" and send to:
Michigan Conference Center North 1161 E. Clark Rd., Suite 212, DeWitt, MI 48820
Cancellation Policy:
Full cancellation and reimbursement up to May 1st (please contact Sarah Vollmer immediately). After May 1st cancellation and reimbursement of rooms and meals may be granted in the case of death in the immediate family, unexpected hospitalization, or other circumstances as approved by the Conference Registrar. The registration fee may be held in these cases as funds have been used for materials and processing of registration. If there is a last minute cancellation that can be filled by another individual, please contact Sarah Vollmer immediately to see if the costs can be transferred.
DO YOU HAVE QUESTIONS?
Please email your annual conference registrar Sarah Vollmer
Set against the beauty of northern Michigan, Annual Conference attendees in 2020 will once again enjoy a relaxed setting to connect with United Methodists from across the state. Choose from a variety of housing options and consider bringing your family to enjoy all the Grand Traverse Resort and Spa has to offer while you attend Annual Conference. Room registration opens March 9, 2020.